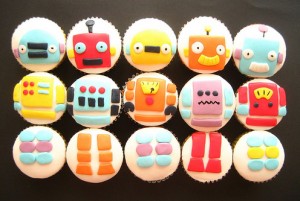 From the beginning of time, sweets are always a treat to humans.  Cavemen were the first to enjoy a sweet treat, when they discovered honey in beehives. Recorded history has traced candy back 3,500 years to Egyptian times.  During the Middle Ages, only the wealthy can afford sugar candy, due to the high cost of sugar. Yet no matter their budget, consumers will find a way to afford their favorite confection or sweet snacks.
Today in North America, due to the diversity in demographics resulting from increased immigration from foreign countries, there are new varieties of sweets that are being introduced to the general population.  Examples of such snacks include coconut cookies, baklavas, bubble tea, fancy cupcakes, candies, exotic pies and pastries.
Confectionery industry companies fill a niche market, but a very lucrative one. A confectionery may sell a small amount of a large variety of sweets while others specialize in a particular product. A chocolate confectionery practically sells itself. A candy confectionery may specialize in hard candy, taffy, caramel or other non-chocolate candies. Some confectioneries may specialize in pastries or ice cream.
Before deciding on the direction your confectionery company will take, study confectionery news and trends. Learn how governmental regulations dictate how you must operate your business. Learn the availability and costs of your raw materials. Find confectionery supplies and confectionery wholesalers. Study what other confectionery companies make or sell to avoid oversaturating a market.   Find out new machineries and equipment that can save time and labor.
Join an industry association to keep up on confectionery news and trends. These associations watch developments in technology, manufacturing, regulation and other areas that impact how a confectionery does business. Take advantage of the contacts that these industries have already made to get your news.
The American Association of Candy Technologists
Confection Manufacturers Association of Canada
Related Articles of Interest
Coconut Cookies made in Canada
Start a Cake Decorating Business
Start a Cookie Business from Home