Dating coaches offer a wide range of services, such as electronic books and newsletters, personal coaching, small group seminars, and weekend workshops. One-on-one coaching can involve counselling and in-the-field coaching, which can involve practicing flirting,  or going out with a coach of the opposite sex on a mock date and being critiqued throughout the date.  They teach pickup lines, how to conduct better conversations, how to dress, how to hug appropriately, and anything else that may help achieve success in dating.  Common elements of dating coaches' tips include the need to decide what you are looking for and remain positive.
Some dating coaches specialize in helping with online dating. This could include helping people rewrite their online profiles to obtain better results, start initial email conversations, get professional photo shoots, and so on.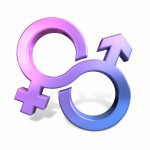 If you are good in understanding human behaviour, enjoys working with people and has a successful love life, you may be an ideal dating coach.
Related Articles:
Dating Magic – The Ultimate Dating Guide
Unique Product for the Dating Market