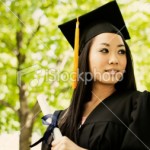 International students contribute about $6.5 billion annually to the Canadian economy through
the tuition they pay, living expenses, travel and family members who come to visit.
Canada has 5% of the total international student market, falling behind Australia at 10% and the USA at 21%.
Instead of shipping logs to Japan or mining ore to Indonesia, Canada can choose to promote higher education as asource of revenue.  The South Koreans already spend more money on Canadian education than Canadians spend on South Korean cars.
Career colleges and ESL Schools pay generally a 10% finders fee for foreign student recruiters.  To do this business, negotiations will need to be made with the local schools and alliances established in the foreign countries to attract students.
International students coming to Canada need English proficiency minimum score of 550.  Many foreign students come to Canada to work on the Toefl score prior to higher education.  ESL tutoring is therefore another potential business startup idea.
Related Articles:
China Grant Canada Approved Destination Status