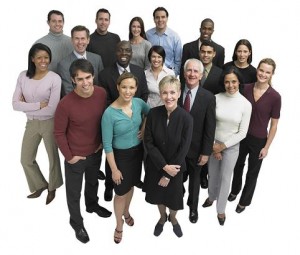 The current recession is sparking a new wave of small business startups in Canada as more and more Canadians who were laid-off from work are taking pro-active steps in reorganizing their affairs.   This new breed of entrepreneurs resulting from poor economic times are found to be more motivated and have a higher chance for success.  This is because the down-sized entrepreneurs tend to have job experience and some seed money resulting from severance packages.
Statistics Canada shows that 2.66 million people or 14.7 percent of the labour force in Canada were self employed (Dec. 2008) compared to 8% twenty years ago.  60 to 75% of new jobs in Canada are generated by small businesses.  It is the fastest growing segment in the labour market amongst youths aged 19 to 34 years old.   Another new trend is the "seniorpreneurs" or adult entrepreneurs aged 55 plus.  It is found that 1 in 4 working adults over 55 plus have chosen self-employment.
Small business owners have the privilege of flexible hours, and working in their own terms.  It is generally thought that small business owners tend to have lower pay.  Yet research have shown that many self-made millionaires are from the self-employment group who consistently make over $100,000 a year over a period of time.  The Canadian Tax Rules also encourage small businesses with a lifetime capital exemption gain of $750,000 from the sale of a privately controlled small business corporation.
Being self-employed is like driving your own little car compared to riding in a big bus where someone is the driver, and you are simply there for the ride.  With your own little car, you can decide to stop, slow down or speed up.  You make your own decisions and you have only yourself to blame.  In many times, this can be very satisfying.
A Vancouverite accountant who recently became self-employed said:  "I worked just as hard, if not harder.  The amazing thing is, I feel so happy, because I have the control."
When life gives you lemon, make lemon juice.  Sometimes, being laid-off is just the kick in the butt to get you focused in doing what you have to do!  So, if you are a Canadian out of work, cheer up.  Do something!


For different self-employment or business start up ideas in Canada, click here.